I am simply beside myself today. I just received by first Gallery Wrap Canvas of my children. I must say, that this just may be my new obsession! Gosh, canvas is stunning! I want to order more. Scratch that. I NEED to order more! And really?… I don't care if it's of my own children or anyone elses. I just want to see more! So as I see it, I either need to seek out a 12 step program, or share the love
With that said, I'm going to be offering a **25%** discount special on canvas orders through the month of August. This includes canvases from either new sessions booked for the month of August *or* any reprints from previous clients!
About Gallery Wraps:
Your image is printed larger than the final size, and the print is then wrapped around a 1-1/2" thick wooden stretcher bar. Staples are on the back of the bar instead of the sides. Framing paper covers up the back of the bars, and metal hangers and bumpers are applied to the corners. The Gallery Wrap is ready to hang with no additional work needed. All Gallery Wraps are protected with a special laminate designed for canvas prints. Your Gallery Wrap will be protected from scuffs and scratches, and is UV protected. Wraps are available with either a Matte or Glossy finish.
Here are images of my new wrap!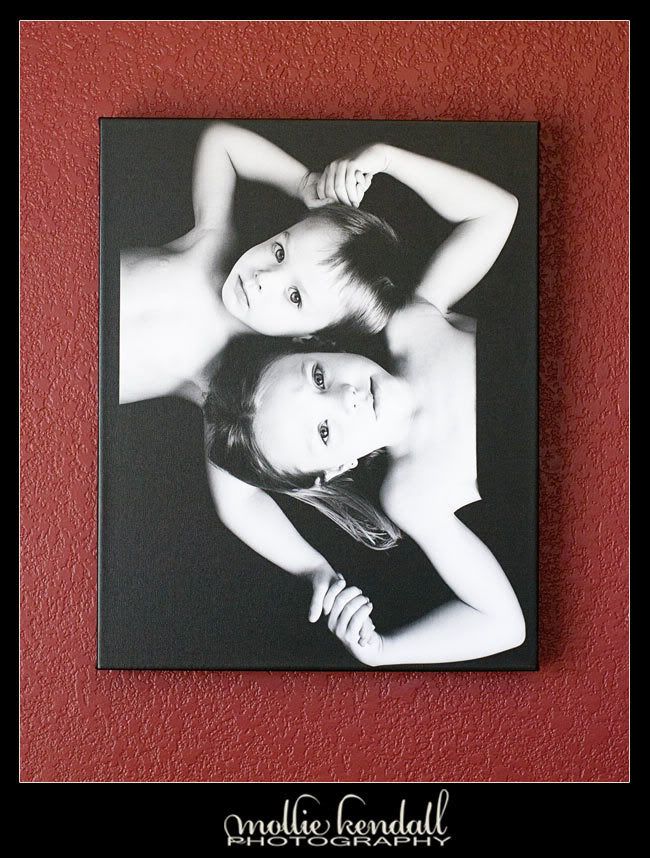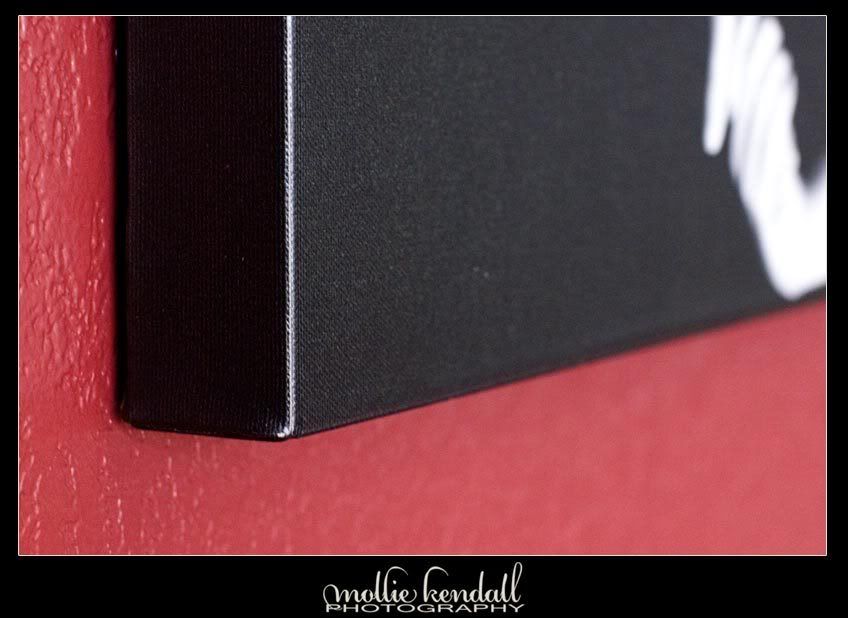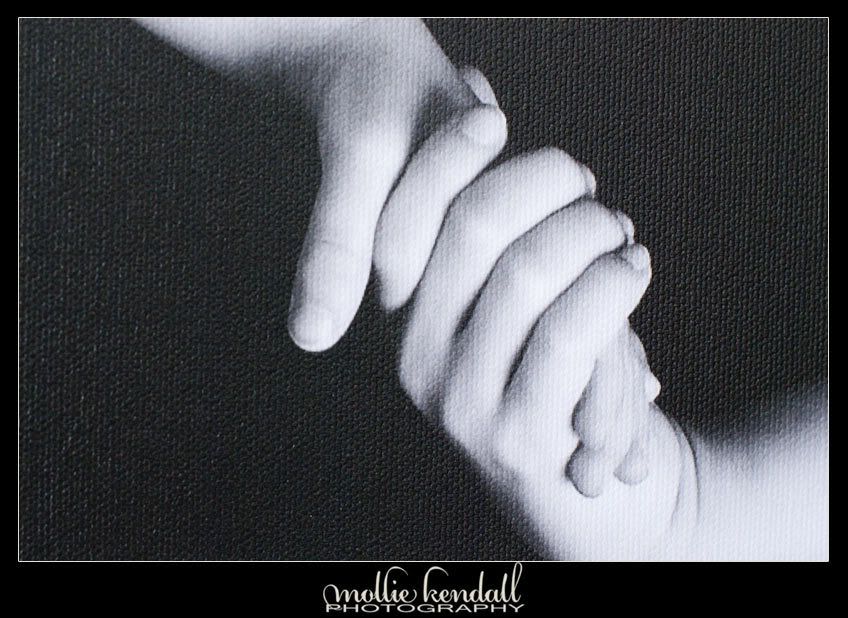 If you would like to set up a photo session or inquire about reprints for your own canvas art, please email me via the contact link at the top of my blog!