It's late on Christmas Eve and I have yet to wrap one. single. gift!
With a looong night ahead of me, I need to make this post super quick.
♥ Thank you SO much to everyone who sent in a donation to Story ♥
Together we raised $685 total and I just know that this will help them so much with their mass of medical expenses!
Congratulations to Katie West!!
The random number generator picked your donation number to win the free session in 2011!!
I'm looking forward to it!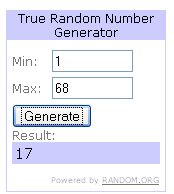 comments
comments