Hello everyone! I have begun scheduling my fall mini holiday photo and card sessions! I know, it seems early to be thinking about Holiday cards and family portraits, but the season will be here before you know it. My availability is already more than half full for this fall so don't wait any longer to get your spot on the calendar for your photos.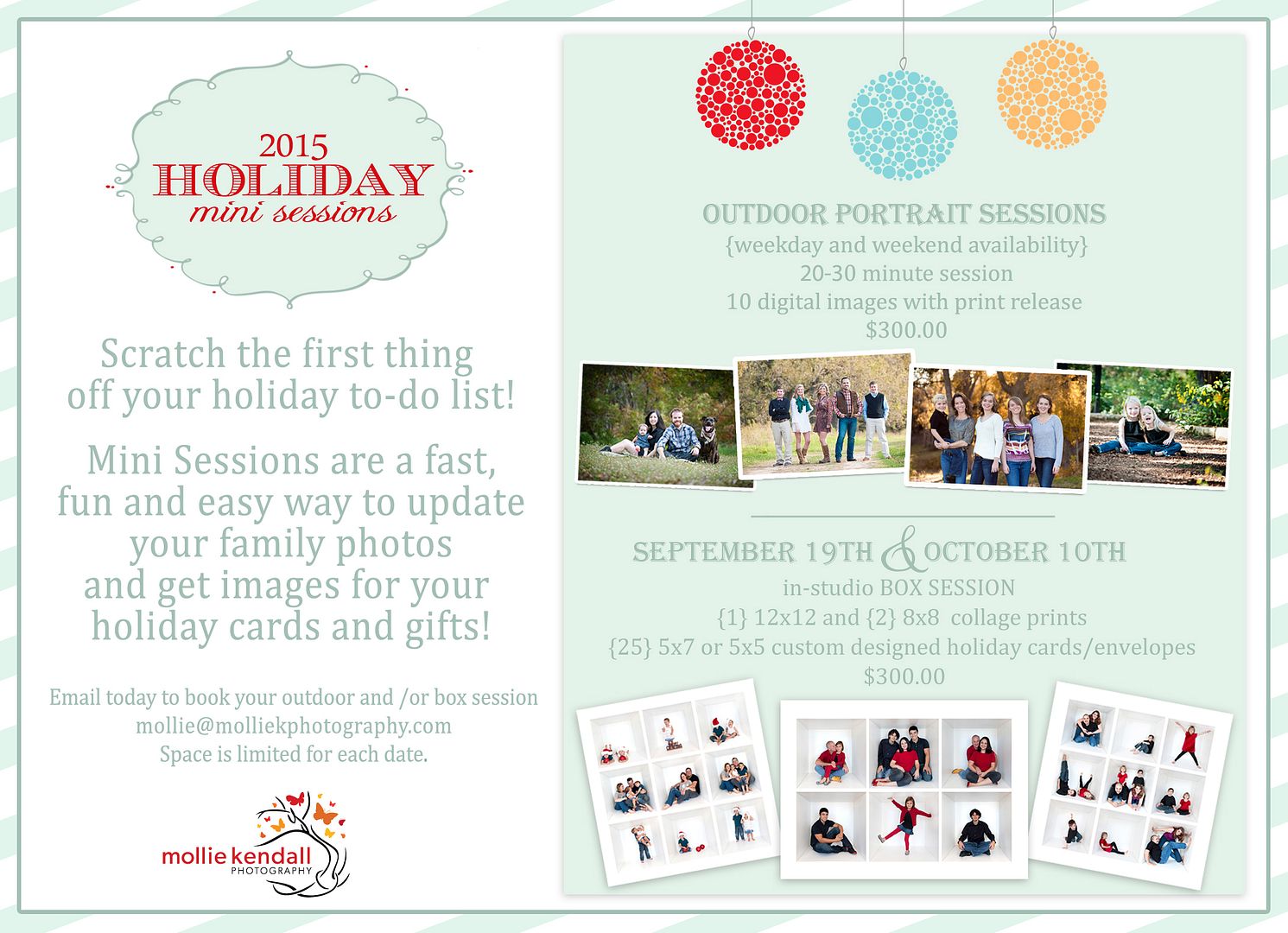 This year I have two options available. The first option will be my classic outdoor mini sessions. I will be booking these on both weekend and weekdays. Space will be limited so please contact me early to ensure your spot!
The second option will be my Box Sessions. My box sessions were featured nationwide in Professional Photographer magazine! These sessions make the MOST adorable Holiday cards and were some of my most favorites from last holiday season! The box sessions will be offered on either September 29th and October 10th.
Either session can be for just your children or the whole family! Well behaved pets are welcome as well.
*** I am offering a special referral incentive for all mini sessions! If you refer 4 of your friends/family that book one of my mini sessions, your mini session fee will be completely refunded!! Just tell everyone to make sure and let me know when the book their session that you sent them my way.
comments
comments