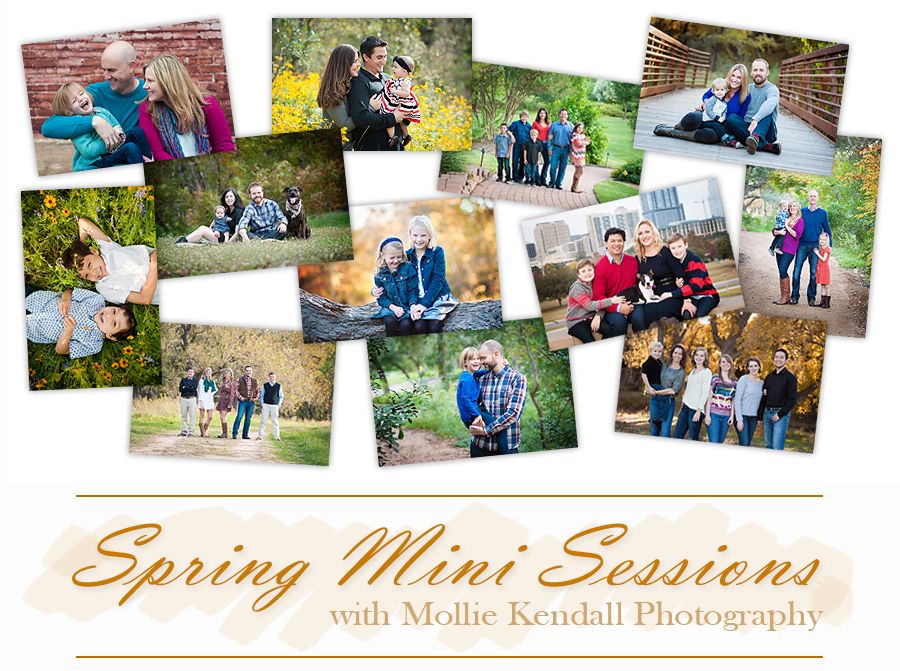 $300
30 minute photo session
10+ digital files with personal print release
April 08 – April 29 – May 06
6:00, 6:30, 7:00, 7:30
Cedar Park location TBD.
Please contact for mini session specials outside
of the Cedar Park area or on dates not listed.
Share these mini sessions with your friends, family,
coworkers and on social media. If three people book
at your referral, your session fee will be free!
25% due upon booking.
Balance due one week before your session date.
Visit www.molliekphotography.com to book your session.
comments
comments